THE SINGINGBELT ONLINE ONE DAY SINGING CLASS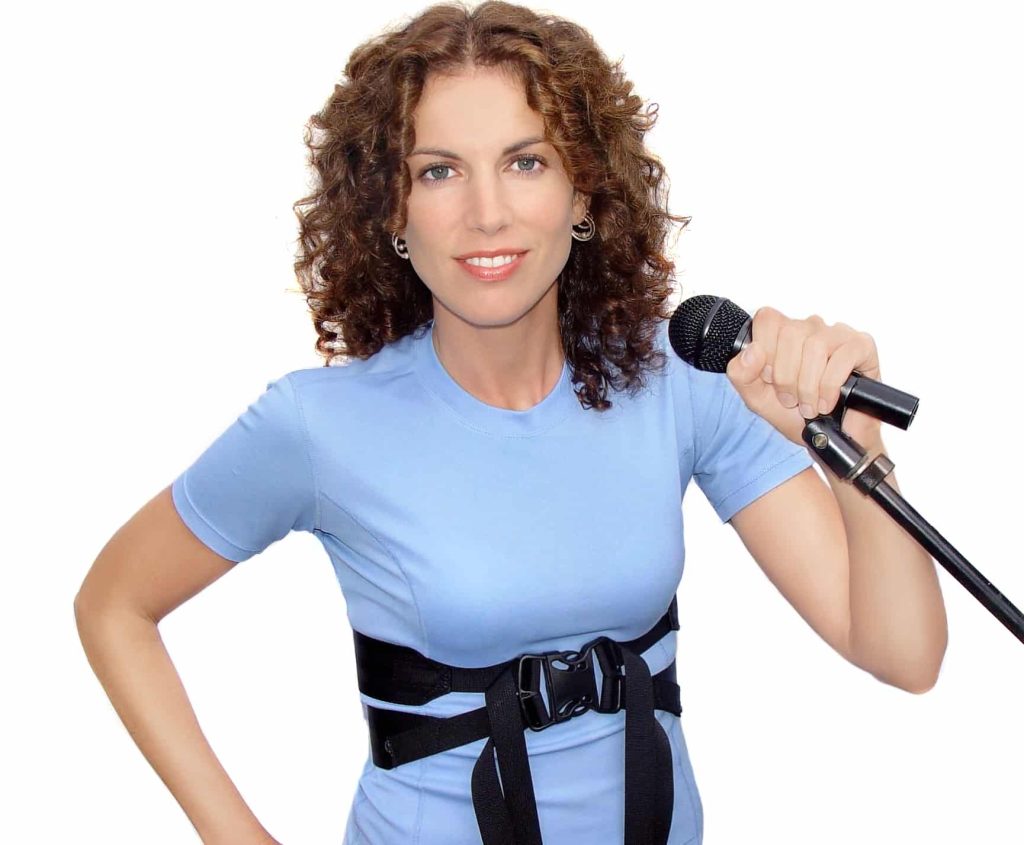 "Sing Better In A Day!" is a Two Hour LIVE Zoom Class with Singingbelt creator Ruth Gerson. It Includes the Singingbelt & Singingbelt System (55min video & 45min vocal exercises in MP3 format). Also includes access to the workshop video for 30days. 
Learn how to breathe for singing and support your voice in The Singingbelt System Workshop "Sing Better In A Day!" Appoggio breathing is made easy to understand and feel with the Singingbelt and the breathing and vocal exercises provided with the Singingbelt System.
Learn the keys to access your entire range and strengthen your voice, relieving stress and strain. Understand how to manage your breath and create a steady, even flow of air, so you can improve your pitch, increase flexibility and sustain notes.
For singers (and public speakers), participants study the mechanics of singing, the anatomy of the voice and how the diaphragm works, including breath support, breath placement, posture and positioning of the tongue, mouth, jaw, larynx and palate. Participants also review vowel modification, how to manage diphthongs and challenging consonants, and how to use semi-occluded tones to manage their breath to avoid pushing and straining.
This workshop is taught live on Zoom by Singingbelt designer, vocal coach Ruth Gerson. You will be able to make sure your Singingbelt is fitted properly, ask Ruth questions and get individual feedback.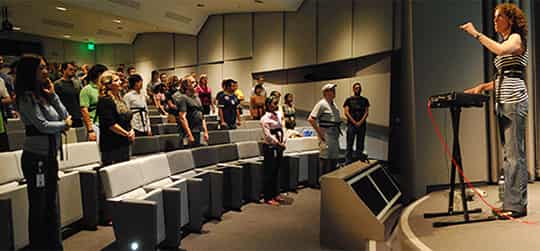 Upcoming "Sing Better In A Day!" Workshops
 September 17th @ 12pm PST – On Zoom.
"Ruth's Singing Belt is a new and innovative tool to help people improve their vocal presence, pitch and breathe control, helping me finally understand my adnominal muscles, that I never new I had and learning to keep my diaphragm flat. I highly recommend attending her vocal workshop for anyone desiring to be more in control of your voice."
"Sing Better In A Day!" was a fantastic part of the 2011 West Coast Songwriters Conference!"